The Edge Effect, Katohah Museum of Art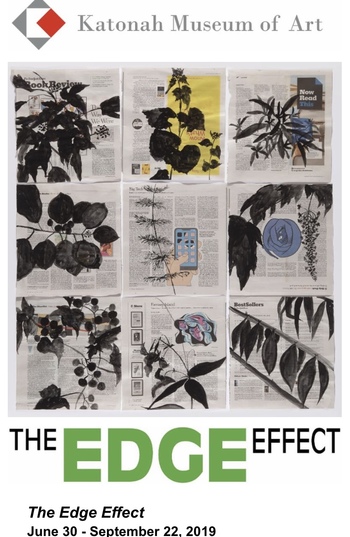 I am delighted to be included in this exhibition and truly excited that my piece was chosen as the representative image.
About the exhibit:
The Edge Effect describes an ecological phenomenon in the border area between disparate habitats, such as a meadow and a forest, which results in exponentially greater biodiversity. The Katonah Museum of Art recognizes that a museum creates a similar environment where works from artists with diverse backgrounds and locations are brought together to foster dialogue and spark creativity. Just as a border area is teeming with life, an exhibition can be a fertile place of ideas and images.
This exhibition includes works in all media and subject matter submitted by artists from all over the U.S. and 13 countries around the world. 67 works were chosen out of 957 submissions. Juried by Akili Tommasino, Associate Curator, Modern and Contemporary Art, Museum of Fine Arts, Boston. Awards will be granted to the top three submissions.
---
Review of Shades of Blue Exhibit at Panopticon Gallery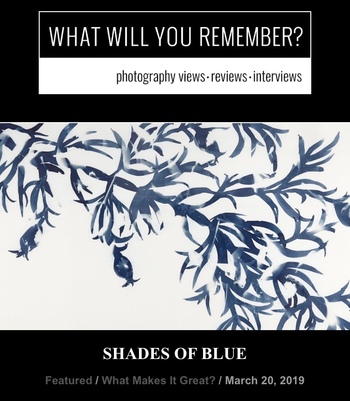 "Cynthia MacCollum uses a selective developing technique to craft her unique and striking graphical images of plants within plants (above and Feature Image). By creating her own hand painted flowers (using cyanotype chemistry), then overlaying collected plant life directly on the paper, MacCollum weaves subtle complexities into her bold and graceful forms."
-Elin Spring, Whatwillyouremember.com
---
Spring Prologue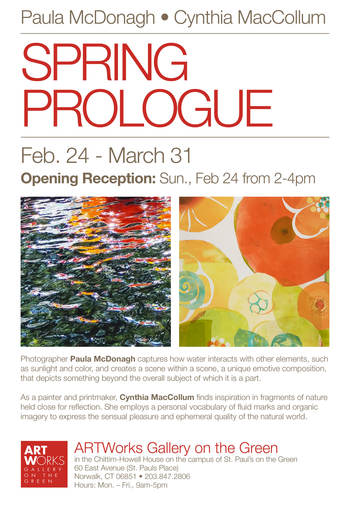 Spring Prologue, a two person show at the ArtWorks Gallery on the Green, Norwalk, CT will open on Febuary 24 and run through March 31. Opening Reception Sunday, Feb 24, from 2-4 pm.
---
Shades of Blue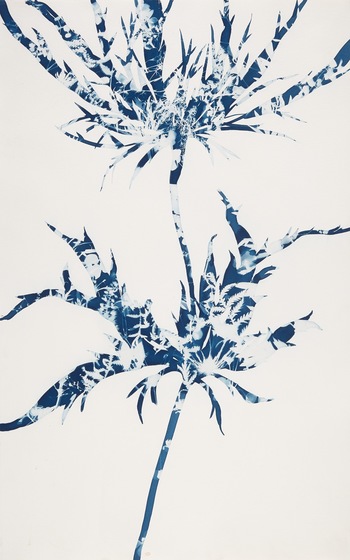 I am delighted to be included in the exhibit, Shades of Blue, at the Panopticon Gallery in Boston. The exhibit runs from March 5-April 30, with a reception on March 21, 6-8 pm. Please stop by if you are in the Boston area.